Why Choose Business Network of Ohio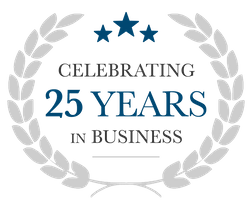 What Does A Business Broker Do?
A Business Broker is an intermediary who facilitates the sale of a small to medium size privately held business from a seller to a buyer. Business Brokers can represent either the buyer or the seller in a sale, but, traditionally, and more commonly, represent sellers.
A Business Broker performs many duties including:
Pricing the business with an appropriate professional valuation.

Preparation of a Business Summary or Prospectus containing the appropriate information regarding the business being sold.

Ensuring confidentiality and buyer financial qualifications.

Marketing the sale of the business to a wide range of qualified buyers in a confidential manner.

Facilitating meetings and information exchange between business buyers and business sellers.

Assisting with offers, letters of intent and all the involved terms of a business sale transaction.

Handling negotiations between business buyers and business sellers.

Facilitating due diligence investigation.

Facilitating necessary financing.

Maintaining a deal on track toward a closing.

Assisting with closing matters.
Business Brokers are primarily compensated on a commission basis fee arrangement based upon a percentage of the sale price paid at the closing. However, most Business Brokers also require some amount up front in an engagement fee to defray some initial expenses but primarily to ensure the seller/client is serious and not just "testing the waters". A customary commission for a business selling for less than $1M is 10-12% and as the business selling price increases into the millions of dollars the percentage decreases.
The transferring of a business is a complex process with many matters involved: asset v. stock sale; price and allocation of such; assets included and not included; non-compete agreements; consulting agreements; employment agreements; inventory and work in process, etc. An experienced and qualified Business Broker will be able to provide guidance in this regard.
Most Business Brokers agree the top 3 issues involved in a business transfer are:
Confidentiality: Harm can result as to employees, competitors, customer/clients, etc. if not maintained.

Valuation: A proper determination is essential for a successful transition.

Financing: Sources, such as SBA loans, are necessary to bring a deal to a closing.
An experienced and qualified Business Broker will assist with all three of these most important issues, plus, assist in obtaining a favorable result for the client.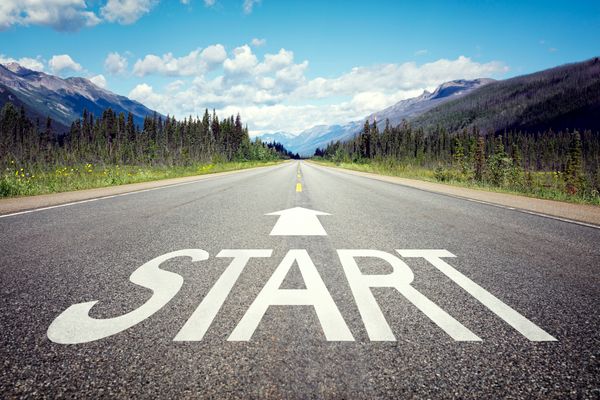 Why BNO?
After specializing in business transactions as an attorney for almost ten years, John Naayers founded Business Network of Ohio, LLC (BNO) in 1997 on account of the numerous encountered unprofessional and unqualified actions and inactions of business brokers he had observed as a transaction attorney, such as:
Over valuing a business' worth to obtain a listing.
Requiring a substantial engagement listing fee and then doing essentially nothing more than posting the business on a for sale website.
Not observing the required level of confidentiality and such resulting in competitors, employees and customers becoming aware of the business being for sale.
Wasting valuable time with and releasing confidential information to prospective buyers that were not finically qualified.
Advising a business owner to sell now when it was not in their best interest.
Not providing proper pre-sale advice or preparing a proper Sale Prospectus to maximize the sale price and terms.
Not marketing the business properly and thoroughly with the required amount of effort and creativity.
Not having an established network of potential buyers and professional sources that can refer potential buyers.
Not possessing the proper knowledge, experience, and creativity required to successfully structure the terms of a difficult sale.
Not possessing legal business transaction knowledge and experience to better advise a seller.
BNO has been very successful in brokering the sale of numerous businesses throughout Ohio in a wide range of industries on account of BNO's attention to the foregoing concerns.
You may not be aware that in the State of Ohio there is no State monitoring, licensing or minimal requirements for one to call himself a business broker. This is why it is paramount that you select a qualified and experienced person to sell your business.
Engaging BNO to sell your business ensures that an experienced professional business broker will be brokering the sale of your business pursuant to strict confidentiality and a well-established and proven process. Most likely, BNO has successfully brokered the sale of a business very similar to your business.
Why use BNO to sell your business?
Most Importantly, the sale of your business will be a priority to BNO since BNO is very selective of the businesses it chooses to sell to ensure a very high success rate.
BNO absolutely recognizes the importance of strict confidentially and pre-qualification (financially and otherwise) concerning potential buyers and the balancing of such with the goal of expeditiously selling your business at a maximum sale price. BNO will insist upon confidentiality agreements and buyer qualifications disclosure. BNO will prepare a thorough business summary of your business that will present your business in a most favorable manner and aid in expediting the sale of your business at a maximum price. BNO will tailor a marketing plan that takes into consideration all of the aforementioned concerns. BNO will provide creative and experienced transaction structuring advice to bring the sale of your business to function at at maximum price.
Why use BNO to buy a business?
BNO will discretely locate potential businesses that best fit your criteria without disclosing your identity until appropriate. BNO will assist in negotiating the terms of a transaction that best fulfills your interests.
If you would like us to target a specific business type or to learn more about our businesses for sale then contact us or call John Naayers at 419-720-5095.